Aleysa, Part Three.
LOOSING OF VIRGINITY
When the lights went on and the camera started filming, everything seemed to disappear.  It was nothing short of magical.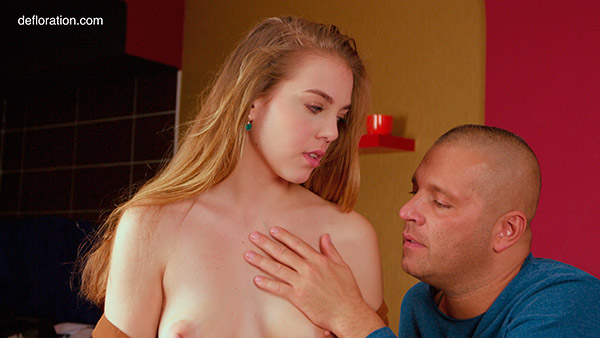 Here I was, ready to be deflowered by this extremely handsome man.  I knew he was quite a bit older than I, but his heart, it was his heart that beat young.  I could tell from his warm eyes that he revered this occasion in my life as if he respected the task I had accepted.  My heart continued to war with my senses knowing that this was the only option I had to save my family.  I could not return to my home a failure, yet for me to lose my virginity in this manner was a personal failure.  My parents would not approve of what I was going to do.  My heart beat fast, partially from Tommy's heated gaze and partially from the sacrifice that I was to make.
Continue reading Alesya Gagarina. Loosing of virginity. Part Three.