Well, this is the final installment of my story and sadly, the end of my time with Renato. I worked very hard to make this fantasy of mine come true and suffered a lot of pain in the surgery, but it was all worth it.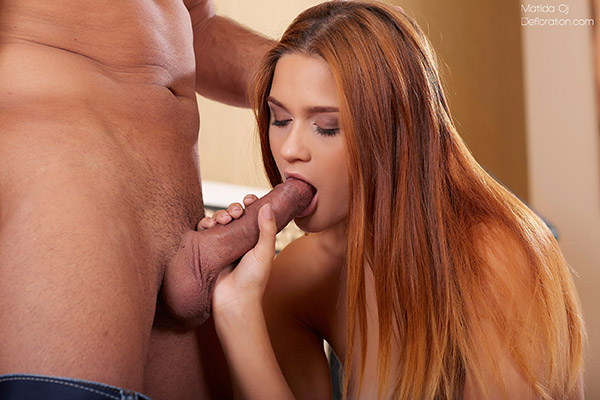 When I first me him, knowing what I had done to get there, I blushed and was struck with shyness I had never experienced before.  He was gentle with me and kind, just as I had fantasized about him the last few years.  He held me close to comfort me and yet, my excitement did not abate, but my fear of the pain did disappear.  I lived through it once in a dark alleyway with a shit who didn't give a damn about me, I could live through it again with a man I had secretly desired and loved from afar.

We started filming with the knowledge of what the producer wanted us to cover; the greeting, me getting used to his hands on my naked body, his bringing me to an orgasm, me sucking his cock, his beautiful, beautiful cock, and then his taking of my virginity; everything else after that would be improvised.
When he finally tore through my restored hymen, the pain was more than I expected, but I did not cry out in pain, no not in pain but in the pleasure of being filled so completely with his magnificent cock.  There wasn't a spare inch inside of me for him to move, but he pulled out and thrust back in, over and over again until I had my first orgasm from penetration of a live cock and his live cock was so much better than my Renato dildo.  The experience didn't even come close and that dildo was so far off the mark from the real thing, I think I want my money back.
I had a second orgasm and then his thrusting and breathing became more erratic and all too soon for my liking, he pulled out and shot his hot liquid all over my ass.  I so wanted him to just grab my hips and lube his dick up with his cum and take me anally, I almost begged the producer to tell him that was what I wanted, but Renato was already on the way to the showers and as I fell to the bed, I felt the exhaustion of everything I had done to get here and fell fast asleep.
When I woke up, Renato was gone and the production staff was packing their gear away.  The producer asked me what I wanted to do now, did I want to become an erotic model or a porn star?  And I honestly couldn't respond; my heart and mind were overflowing with emotions and reliving this experience that it would take some time for me to evaluate what I had done and why and what to do with it in the future.  He paid me handsomely and I now have a nest egg that I can rely on in the future.  I do know this, that if I want Renato to fuck me again and if I want Renato to take my ass virginity, I will need to sign up with a modeling agency and begin my career.  I don't know how I feel about that just yet, but when I have sorted through all of this, you will be the first to know.
As for my Renato dildo, well, I think it may be best to retire it; the reality is far superior to the fantasy I had and if I close my eyes and just relax, I can still feel his magnificent cock filling me so completely and the incredible sensation of his bulbous head as it thrust against my womb over and over.
You can download my HD video here: www.defloration.com