I left the studios at defloration.com broken hearted because I was not a virgin and there policy is to only film virgins. If I could only turn back time to that horrible night when a stranger shoved his dick up my cunt and came all over me before I even had a chance to register pain or pleasure. It was very disappointing and except for my Renato like vibrating dildo, I'd never had sex again. And now it seemed like I would never get the chance for Renato to make love to me. It felt like for me, my life was over. I watched his movies so many times that I began to imagine how his lips would feel against mine and the suction his lips would create as they sucked me to orgasm after orgasm after orgasm.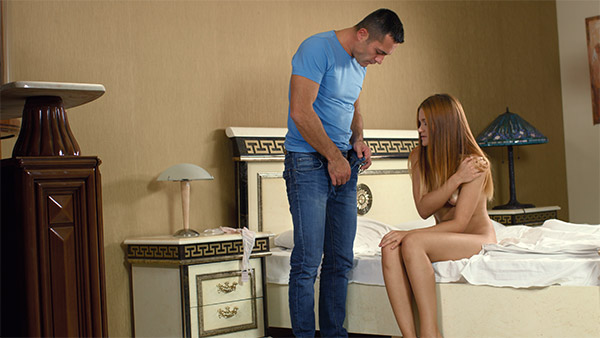 I was becoming more obsessed as the days went on and then I came across an American Television Show about real American Housewives and their
propensities for plastic surgery and this one plastic surgeon was even talking about vaginal reconstruction for the bored housewife who wanted her vagina to be young and tight again. The lightbulb went on in my brain and soon I was searching the internet for days on end, not searching for new Renato videos, but searching for all the news I could find about vaginal reconstruction. My hope was that not only could my pussy be tighter than Renato had ever been with, but that my virginity could be restored as well.
With hope in my heart, I sent letters to as many plastic surgeons that I could find inquiring about them narrowing my vagina and repairing my hymen. I finally found one within a short traveling distance who had experience with Vaginal rejuvenation and while his clients for that procedure were usually more older than I, he thought there would be no reason why he could not perform the surgery on me and that he would do his best to fix my hymen so that it could be broken again.
I had enough money saved up to make the journey for the consultation appointment. I was so excited the night before, I could barely sleep and my Renato dildo worked overtime that night. In the morning, my pussy lips were so swollen, I was afraid of what the doctor might think of me, so I took a package of peas (well, actually several packages of peas) and held them tight against my throbbing pussy until the swelling went down some and it was time to leave for my appointment.
I was afraid the doctor would sit in judgement of me, but I need not have worried. He was professional as could be, especially since I would have to pay cash for the surgery. After my examination, in which I fantasized that it was not the doctor examining me and touching me, but Renato, the doctor had me get dressed and asked me to come into his office.
The price he quoted me was astonishing! I had no idea one surgery could cost that much as it was more than most people make in a year, but I was determined as it was the barrier between me and my fantasy of Renato taking my virginity and making love to me.
When I returned home, I was a virgin-to-be possessed. I worked three jobs, ran errands for my friends, baby-sat rude children for others, collected recyclables and even sold my blood. I spent little to no money, had no social life and shunned my friends and their invitations all in honor of my quest. It took almost nine months to earn all the money I needed and soon, my surgery date was upon me.
The morning of the surgery, I was nervous, but I was more excited about my fantasy nearing completion. What I was not prepared for was the 9 week waiting time for my pussy and new hymen to heal before I could schedule my modeling session and sell my virginity to Renato. When the surgery was over, I was very sore and tender. It even hurt to pee, so for a while, I would pee standing up in the shower with the warm water caressing my injured pussy as I peed. By week six, I no longer felt pain upon movement, so I resumed masturbating with my Renato dildo. I was very careful that it would not penetrate my new virginity and my heart soared with hope and lust every time I came knowing that I was one day closer to making my fantasy come true.
When the doctor finally cleared me for sexual activity, the first call I made was to the producer at defloration.com. He must have thought I was crazy but he assured me that if my surgery proved that my hymen had been restored, then he would schedule my defloration with Renato.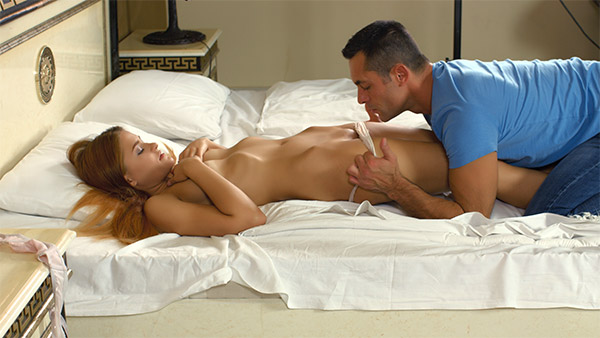 My fantasy was fast approaching its completion date and I was more excited than I had ever been before. I would tell you more at this point, but I am told that Renato would like a chance to respond to our experience before I complete my story and since I am forever grateful to him and the producer at defloration.com for making my fantasy a reality, I shall honor his request. When our video is ready for your viewing pleasure, I shall continue my story, the story of redemption and fantasy of love and adoration and of being made love to by Renato.
Matilda's full-legth video: www.defloration.com