Hi!  I'm so excited to bring to you the story of Tommy and his deflowering of me.  Franchesca told me that thee hardest thing in life is to meet the right man at the wrong time.  Well, I had a boyfriend when Tommy took my virginity and while I don't know if he is the right man for me, I did want to be more experienced than I was for him.  My desire was to rock his world when we had our first time together and well, I was considering a career as an erotic model and my agency sent me to Sergey to have my portfolio shots done.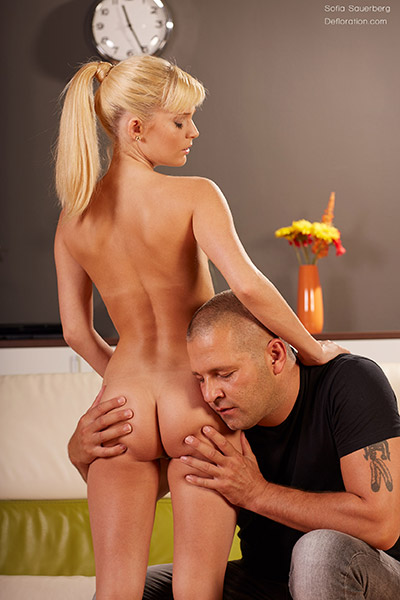 I hadn't breathed a word to my parents or my boyfriend; I had been told I was beautiful and that I had a beautiful body, but still, deep down inside, I did not feel as worthy of the other models; the pictures I had seen were simply, stunning.
Continue reading Sofia Sauerberg.