Hi! I'm so excited to bring to you the story of Tommy and his deflowering of me. Franchesca told me that thee hardest thing in life is to meet the right man at the wrong time. Well, I had a boyfriend when Tommy took my virginity and while I don't know if he is the right man for me, I did want to be more experienced than I was for him. My desire was to rock his world when we had our first time together and well, I was considering a career as an erotic model and my agency sent me to Sergey to have my portfolio shots done.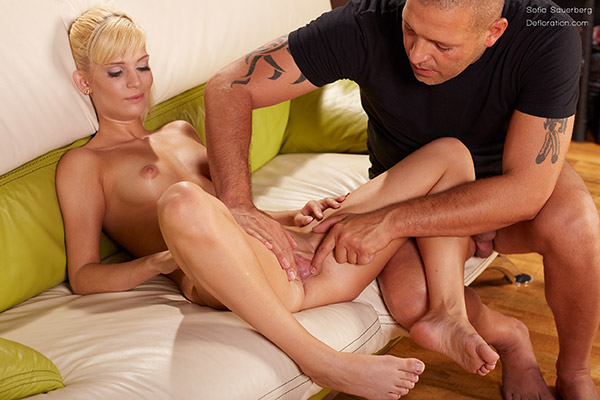 I hadn't breathed a word to my parents or my boyfriend; I had been told I was beautiful and that I had a beautiful body, but still, deep down inside, I did not feel as worthy of the other models; the pictures I had seen were simply, stunning.
Sergey's studio was beautiful. I'd never seen the inside of an erotic studio, so I guess I did not expect such functionality, organization and cleanliness. And Sergey was just like his studio; clean, professional and when I saw the proofs, talented. Between his makeup artist and the lights, and poses and the graceful way he moved, Sergey transported me; he made me beautiful.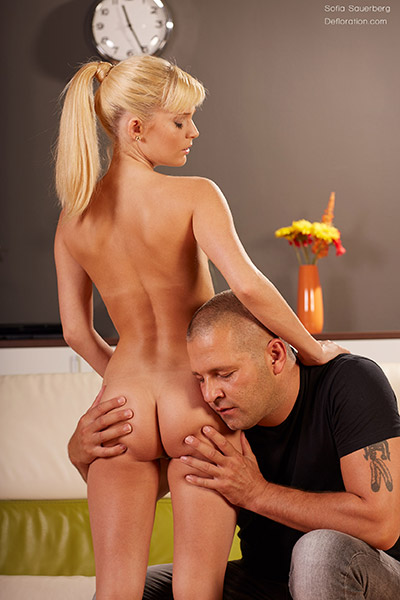 When he discussed me losing my virginity to his camera, I was shy at first. I had a boyfriend and we had been playing around with the idea of starting to fuck, but I was just barely 18 and the insecurities I carried as all teen girls do, I wanted our first time to be special; I didn't want him to find me inexperienced and lacking, I wanted our first fuck to be epic for him and for me. After I had seen Sergey's photographs of me, I started to think that maybe I could be a porn actress; maybe I could actually compete with all the beautiful women. Then, Sergey filmed my solo video. It was transformative and I was so turned on even though I was simply pleasuring myself. I felt sexy, beautiful and exotic and those feelings made me quite willing to sell my virginity to the cameras of defloration.com. When I found out that the Thomas Stone would be deflowering me, then I was excited and a little nervous.